WEMTEQ Solutions Proud to be Named a Top Development Partner in Russia by Clutch!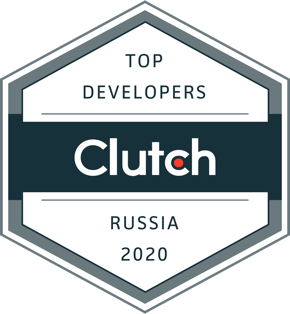 Here at WEMTEQ Solutions, we know it's crucial for any emerging company to stay up with the newest tech trends, while also managing to grow financially year over year. That's why we're here to help you achieve that goal! We provide a full range of services from web development, to HTML/CSS, over to CMS and e-commerce development, too. We have years of successful projects under our belts and we're excited to deliver results that meet your needs, both financially and strategically.
In recognition of our success and dedication to the world of emerging tech, we've been named a top web development partner in Russia by Clutch, a ratings and reviews platform. They use a world-class ratings formula to identify leaders across a number of service sectors.
We couldn't have gotten this far without our wonderful clients. They took time out of their day to engage with Clutch to assess our performance in a review call. We were evaluated objectively on the basis of quality, attention to deadlines, and overall project management acumen. We're pleased to say we've maintained a lovely 4.5 out of five stars on our Clutch profile. Take a look at our most recent review below: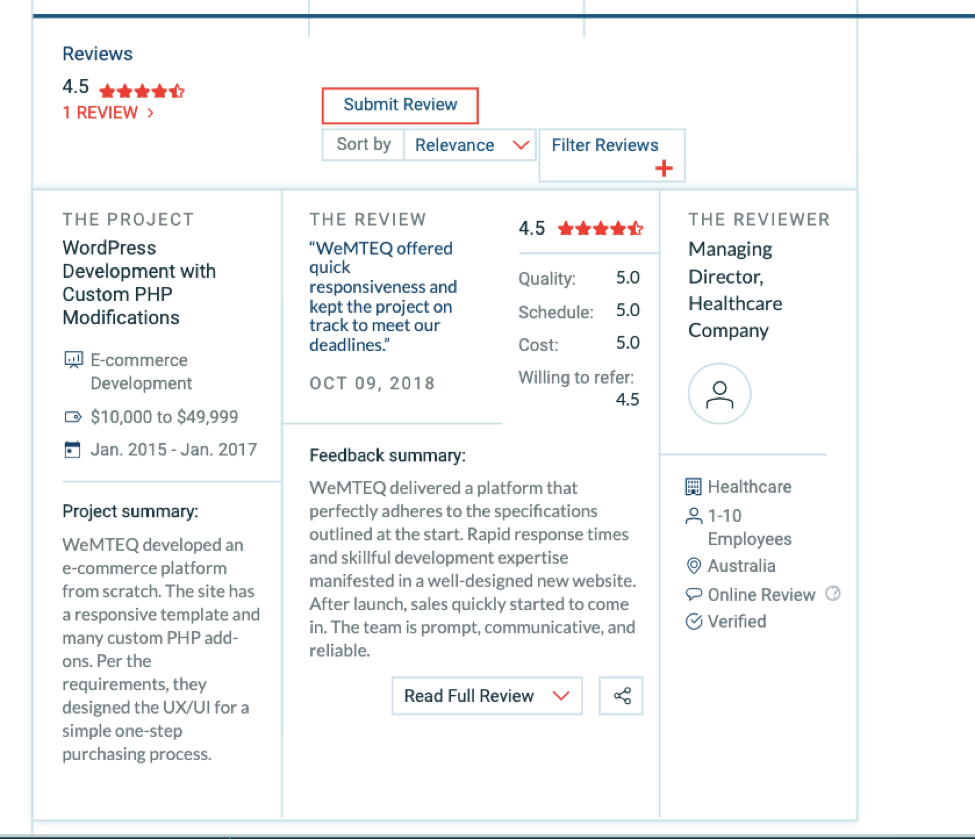 In addition to Clutch, we've also been recognized by The Manifest, a business data and how-to resource. They include us on their directory of most influential leaders in the Russian development sector.
We're thrilled to win this award and would once again like to extend special thanks to our wonderful customers and the Clutch team for making it possible. Drop us a line if you'd like to collaborate on a project today!